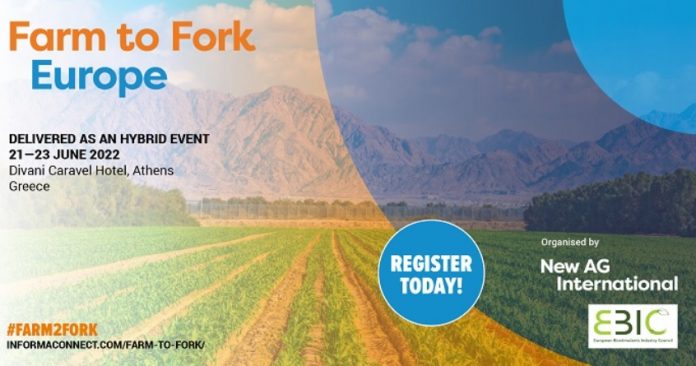 The global conference "Farm to Fork" 2022, organised by New AG International, will take place in Athens from the 21st until 23rd of June. Delivered as a Hybrid Event or Live In-Person & Digital Experiences: «Divani Caravel Hotel, Athens, Greece».
"PLANT BIOSTIMULANTS & SUSTAINABLE AG SOLUTIONS IN A GLOBAL CONTEXT- VISIONARY INITIATIVES TO DRIVE FORWARD YOUR FUTURE STRATEGY"
"Senior executives in Biostimulant, BioAg and related AgTech sectors close the gap between strategic, business-critical issues and address regulatory hurdles impeding market access".
Bringing together a diverse community of thought leaders, sustainability experts, and food chain stakeholders, the conference will transform your understanding of the global business drivers that will shape your operating environment for years to come!