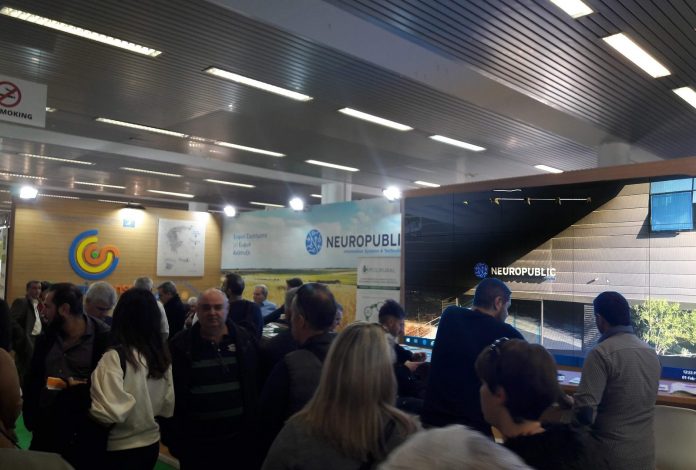 The joint presence of NEUROPUBLIC and GAIA EPICHEIREIN at this year's 28th Agrotica, the International Fair for Agricultural Machinery, Equipment & Supplies Exhibition was crowned with great success. A high number of visitors visited Pavilion 2, Stands 34 & 36 and were informed by executives of both companies on the innovative products and services that the two companies are developing for the agri-food sector.
Agrotica 2020 visitors showed particular interest in the digitization of agricultural production and proved that they are following the relevant developments, as interest in Smart-Farming solutions increased. It is noteworthy that a large proportion of booth visitors were already aware of the services and their benefits, and only required specific information about them.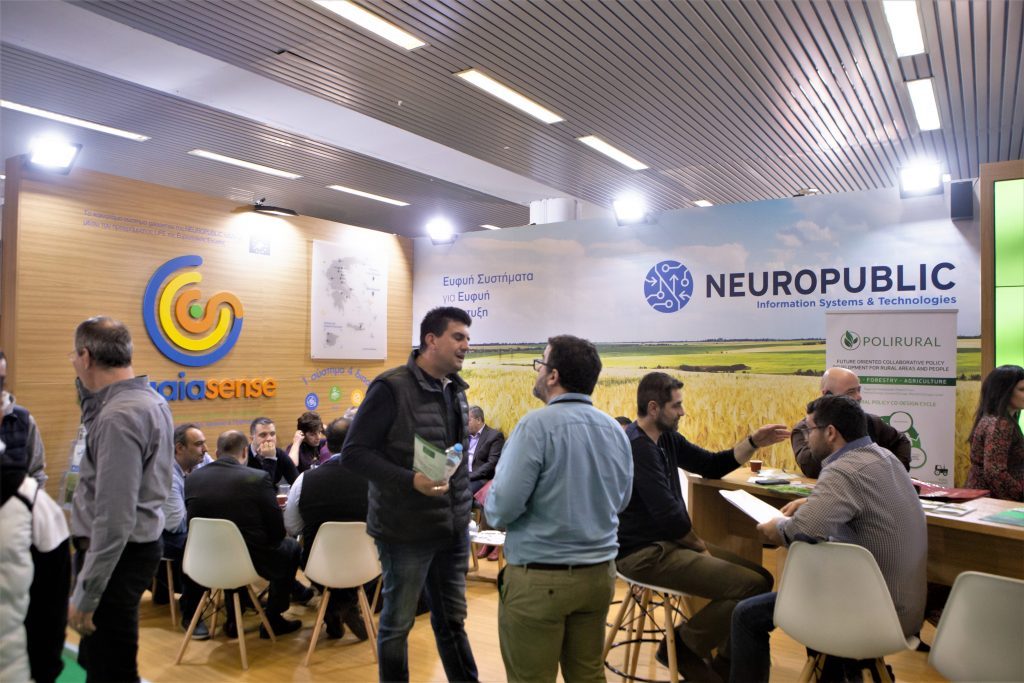 Farmers, agricultural advisors, geotechnical researchers, representatives of agrifood companies and other visitors of the exhibition had the opportunity to learn about all aspects of the innovative gaiasense smart farming system and its numerous applications in Greece and other European countries.
At the same time, the Fair's visitors were briefed through discussions and printed material on how these services and the gaiasense smart farming system are implemented in the context of European and Greek projects in which the two companies participate, including LIFE GAIA Sense, PoliRural, SmartPeach, SymbIoT and SmartOliveGrove.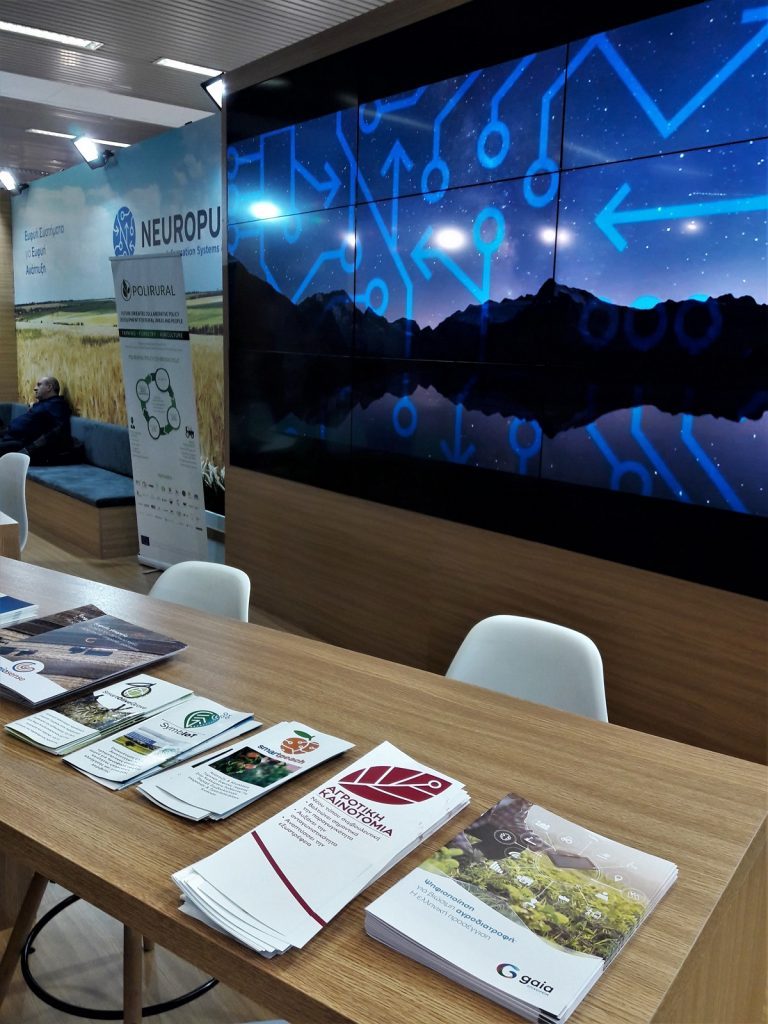 A large number of visitors also attended the multi-themed events held in the specially designed area of the Stands on Friday 31/1 and Saturday 1/2. The presentations focused on topics of particular interest to the participants, such as the new Common Agricultural Policy, the gaiasense smart farming system and its role in the new type of agricultural advisory, developments of the Rural Development Program, the exploitation of satellite data and technologies in the context of agricultural services, as well as opportunities offered through the Agricultural Products' Promotion Programs.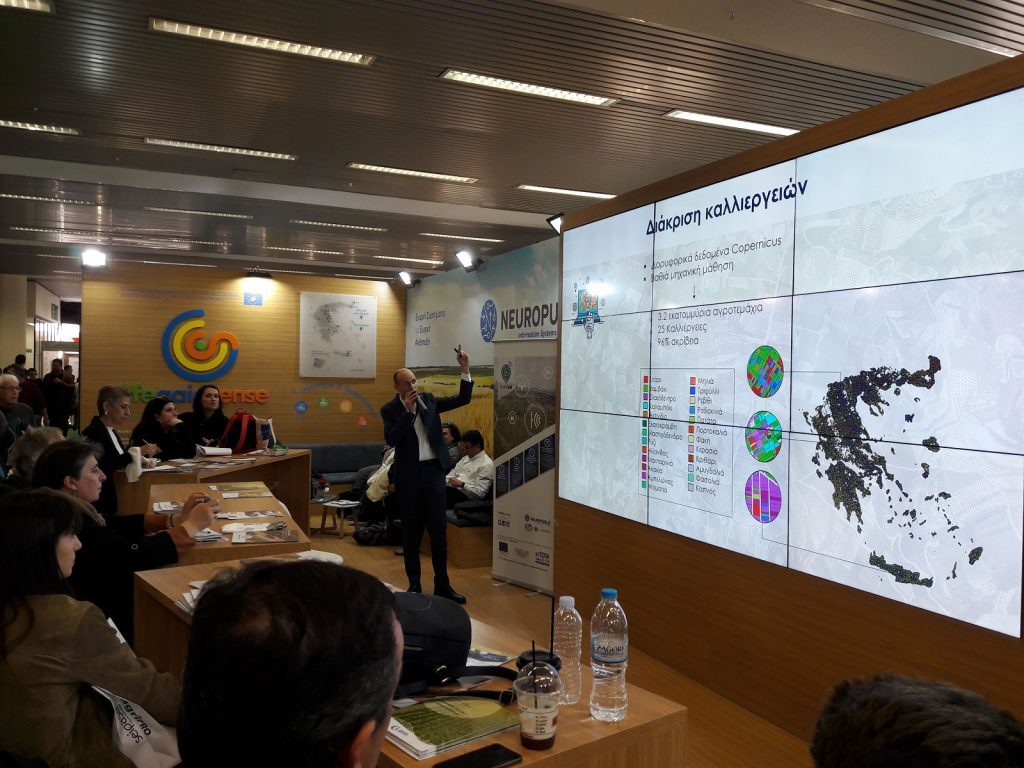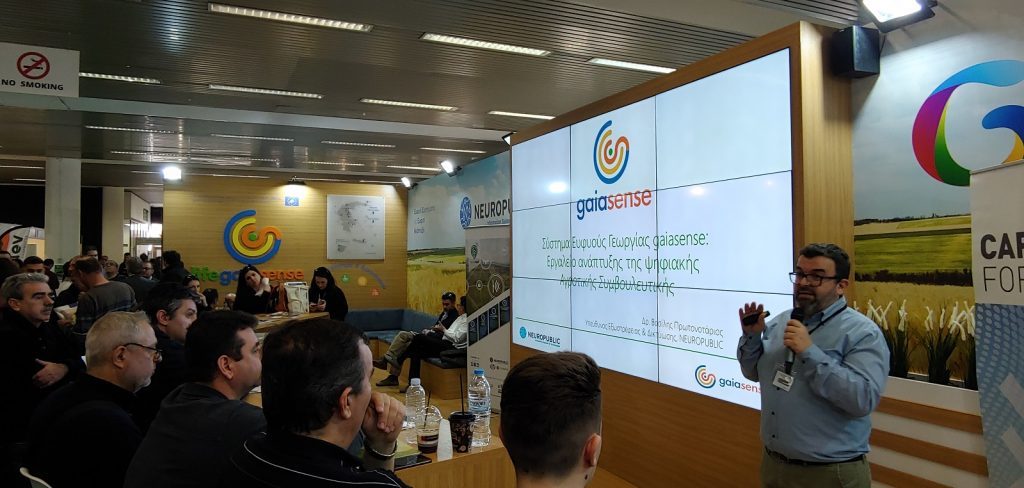 We would like to thank the visitors of Agrotica who honored us with their presence and renew our appointment for 2022 in the context of the 29th Agrotica!