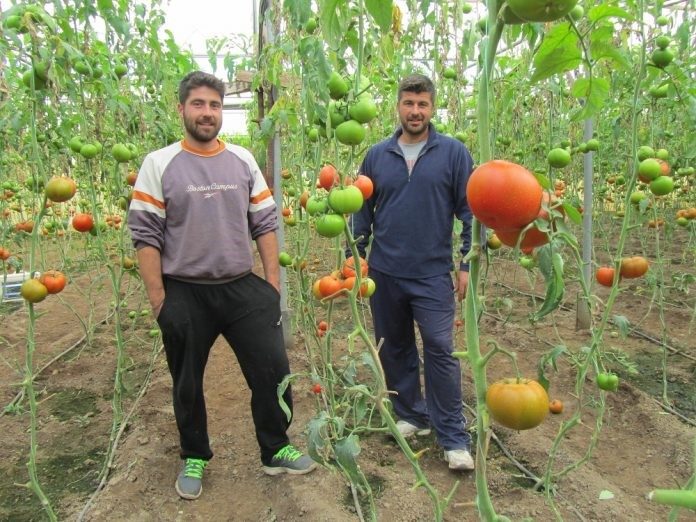 It was back in 1967 when Markos Chorianopoulos a citizen of Marathon, Attica, but of Naxos descent, started cultivating seasonal agricultural products at the rich plains of the region and distributing them at the street markets of Athens. In 1980 the second generation took over the business and now the three sons of the family, Manos, Markos and Vassilis 28, 35 and 38 years old respectively, have taken over. The three brothers continue to grow fresh vegetables and to evolve and develop their farm.
Despite the fact that they are young, they daily work more than 12 hours. Their day begins at 5 am when Vassilis and Markos visit the street markets of many areas of Attica such as Glyfada, Galatsi, Dafni and Agios Dimitrios in order to directly sell their products. 95% of the total production reaches the consumer through the street markets while the remaining part is sold to restaurants and grocery stores.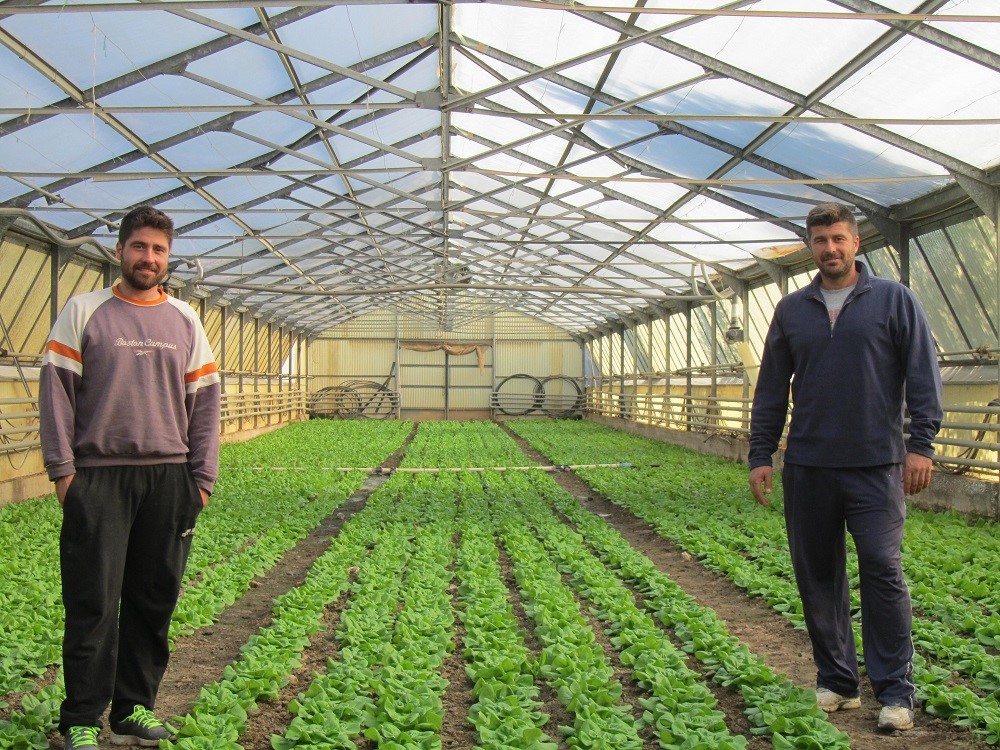 The facilities and the products
The Chorianopoulos brothers cultivate a great variety of salads and vegetables on 40 acres (15 ha. of owned greenhouse and 25 ha. of rented outdoor fields) which they have at their disposal. As Vassilis stressed, (he has studied electrical engineering) "we are always in search of new cultivation methods to promote our work – always in an environmentally-friendly way and with respect to the Greek consumer."
More specifically, they apply, still in an experimental stage, a closed hydroponic NFT-type cultivation system for the production of French salad while in their future plans is to grow organic farming based on yeast. At experimental stage they also cultivate two new types of vegetables (cherry tomatoes and peppers).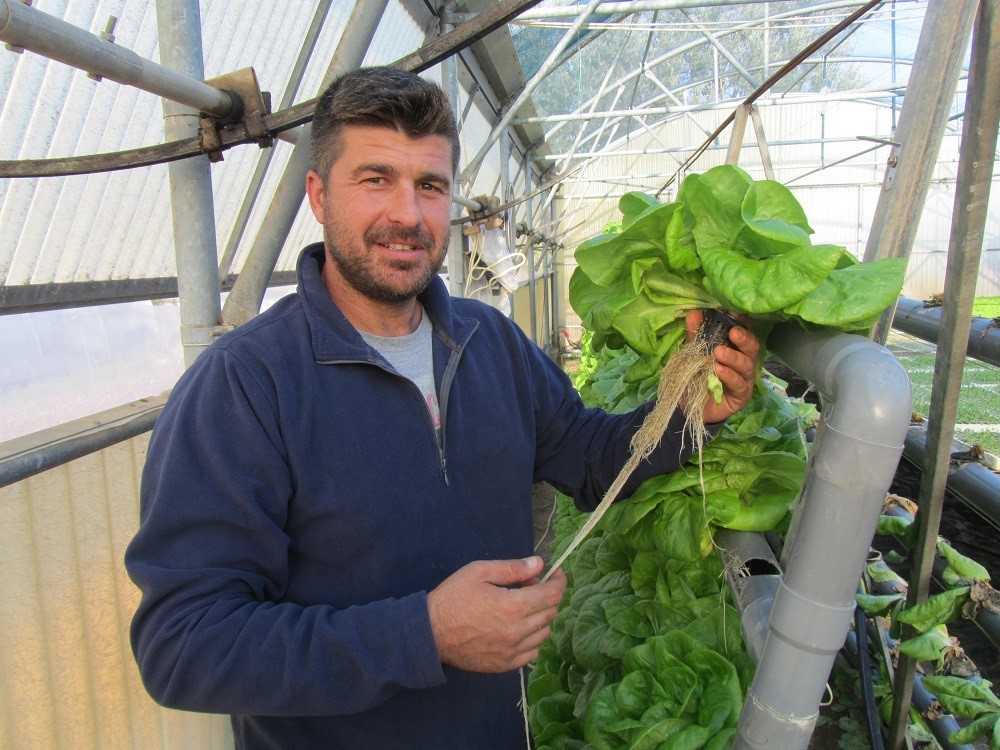 Changes in consumer demand
Initially, the young farmers inherited from their father a field where he mainly cultivated Italian chicory; however, things changed quickly and Greek consumers stopped preferring this kind of salad. As we have stated: "housewives want easy vegetables for their daily meals, vegetables that do not require cooking." Manos (who is an Agricultural Technologist), is the production manager of the company informed us that today three new farmers cultivate mainly French lettuce, arugula, lettuce, cabbage, spinach, broccoli, zucchini, tomatoes, cucumbers and aromatic plants such as dill, parsley and celery.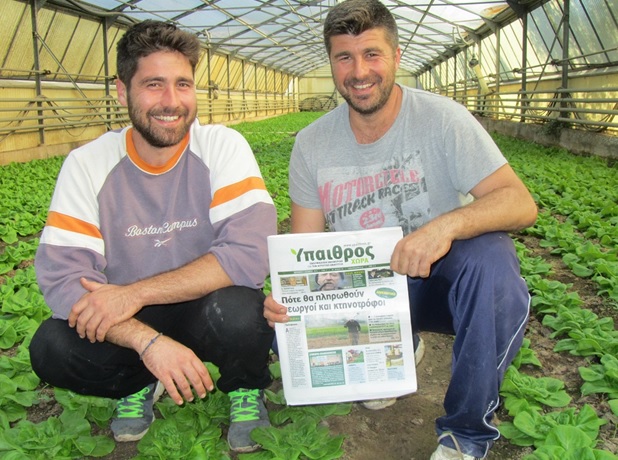 The problems and the solution
Like every young man, the three brothers that we visited at Marathon make plans for their professional future. Their goal is the growth of their farming business. However, they have to overcome – as they explained – the "reef" of the Greek economic crisis. On top of that, prices for most vegetables remain stable or even decrease, a fact that does not allow the business to secure an extra profit margin that would assist in the realization of their goals. Moreover, the production cost increases year by year. As Manos stated, "we grow what we know that we can sell, as every day is a gamble; you roll the dices and hope for the best." According to the brothers, the solution of the future might lay on monocultivation and the distribution of the produce not through street markets but through suppliers.
Kyriakos Lamprou